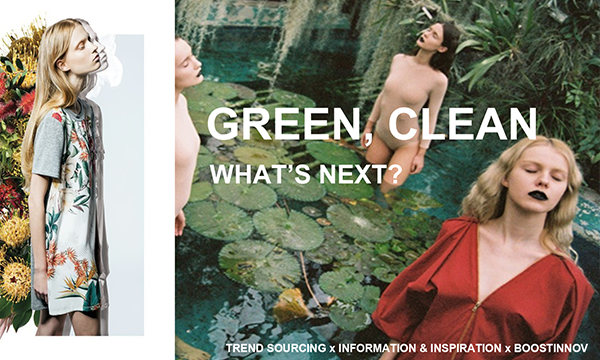 – E T U D E   E N    S O U S C R I P T I O N  –
Going green+clean is a status in cosmetics. New brands are popping up every day worldwide. Consumer demand for sustainable, vegan, zero waste, local and/or organic cosmetics is growing fast. Consciousness is much bigger.
What will be the next drivers in Green & Clean Cosmetics?
1. Green + Clean, Global picture:
– Mapping of the main drivers, apps revolution, certifications, consumers expectations 
2. Future of Naturalness:
– New imaginaries, unexpected aesthetics, rule-breaking promises 
– Indie brands paradigm rule the market, star products & astonishing positioning
– Worldwide exs (collective green, ultra-freshness, CBD beauty, microbiota, beyond vegetal, mystic cosmetics, etc.)
3. Ingredient & process innovation:
– Formulation: new ingredients and process (to create breakthrough including efficacy)
– Packaging: the new frontier of sustainable, not yet achieved
– Retail: new comers in the green engagement 
3. Personalised conclusion on request:
– How to re-position your brand or create a new one?
4 Experts
Pascale BROUSSE (TREND SOURCING)
Florence BERNARDIN (INFORMATION & INSPIRATION)
Laurence CAISEY (BOOSTINNOV)
Hugo WILLEMIN  (DIGITAL ANALYST, STRATEGIST)
–
Covering 4 Continents : North America, Europe, Asia & Australia
Methodology : web listening, consumer & expert meeting, travels
–
€6 000 HT – including 60 slides and 1 oral presentation
Need a Ad-hoc potential development ? Contact us